2017 Season Closer Home Bout
September 23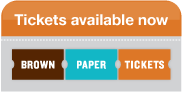 ---
2017 may be coming to a close, but you can join us in 2018
2018 Home Bout Dates:
March 3 / April 14 / May 12 / June 23
August 18 / September
Check out our complete schedule here
---
All Bouts and Practices are held at


For map and directions, click on the logo above!
7868 Old M78
East Lansing, MI
More information available via the practice location and schedule page
---
Do you want to play roller derby? Join the Maven Movement!
The next roller derby boot camp starts August 20, 2017.
(this video is an excelletnt representation of what starting roller derby is like – keep in mind we play on a FLAT track, not a banked track unlike L.A. Derby Dolls. Flat track is MOST common)
---
We couldn't do anything without our awesome sponsors!
Check them out HEREor learn more about becoming a proud sponsor of your local roller derby league HERE.