Summer 2016 Basic Skills Bootcamp
Register today!
www.mittenmavens.net/join/bootcamp
East Lansing Roller Derby wants you! No experience required. Seriously!
All you need is a desire to learn something new and shake up your fitness. You gain a support system and immediate group of great friends in the process. What's not to like?
Our next group of roller derby fresh meat starts June 13th! It's a 6 week, 12 session Roller Derby basic skills training boot camp.First day of camp – June 13, Last day of camp – August 1
Monday & Wednesday from 6:00 – 8:00pm
$60 due day 1 of camp [accepting cash or check]
NO EXPERIENCE NECESSARY! We will teach you everything you need to know about Women's Flat Track Roller Derby, how to skate and fall safely, as well as building endurance and knowledge.
Join us for orientation:
Monday, June 6
8:00 pm
Court One Training Center (7868 Old M78 – East Lansing, MI)
Register today!
www.mittenmavens.net/join/bootcamp
---
Next Home Bout – August 6th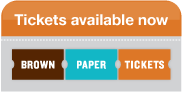 ---
2016 roller derby season is HERE!
Check out our complete schedule here
March 12, 2016
April 16, 2016
May 21, 2016
August 6, 2016
September 10, 2016
November 5, 2016
---
All Bouts and Practices are held at


For map and directions, click on the logo above!
7868 Old M78
East Lansing, MI
More information available via the practice location and schedule page
---
We couldn't do anything without our awesome sponsors!
Check them out HEREor learn more about becoming a proud sponsor of your local roller derby league HERE.